The Black Book - Part 2 - Who's Who?

Part 1 - Part 2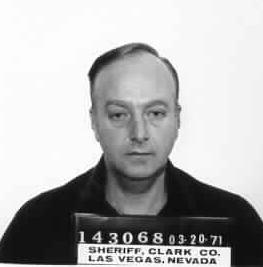 Rosenthal was suspected of overseeing a Las Vegas casino on behalf of organized crime interests and directing the skimming of funds from the casino. In 1982, Rosenthal survived a car bombing in a failed attempt on his life. In 1991, the Nevada Supreme Court upheld Rosenthal's listing in the Black Book. Rosenthal now resides in Florida, the book and movie "Casino" chronicles his life.

Frank Rosenthal was played by Robert DiNero in the film Casino. During the 1960s and through the early eighties, Frank Rosenthal ran four Las Vegas hotels and casinos simultaneously, including the world famous Stardust Hotel and Casino. Frank Rosenthal is also credited with creating the first Race & Sportsbook (Parlor) in Las Vegas.
---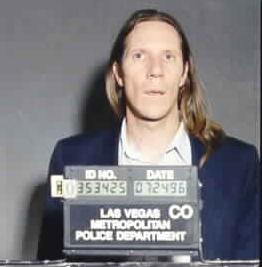 Harris was a 12 year employee of the State Gaming Control Board who was assigned to evaluate gaming devices. He was arrested in 1995 in New Jersey for using a computer program to win $100,000 on a Keno game. He was later charged in Nevada for rigging slot machines to pay fraudulent jackpots and is now on parole for this crime and residing in Las Vegas. Harris was banned from New Jersey casinos in 1995.

Harris still works as a consultant in the gaming industry. Harris techniques were the ultimate in technical cheating. He had his own engineers upload software he had written onto slot machine computer chips when in the process of testing them. Other team workers could then play thoses machines and everyone shared in the profits.
---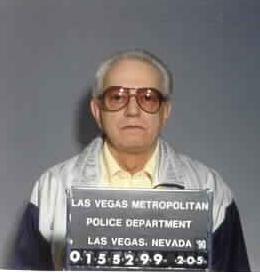 Civella, who is considered the boss of the Kansas City organized crime family, has a criminal history dating back to 1952. He was convicted in 1984 for skimming from Nevada casinos. He also has convictions for bookmaking, wire fraud and illegally selling pharmaceuticals. His father and uncle were also excluded persons. Civella has also been banned from entering Missouri gaming establishments. He currently resides in the Kansas City area.
---
Richard Mark Perry also known as "Richie the Fixer" or Sam Perry. Perry was added to the list of undesirables in 1992, mainly because of two felony convictions for influencing the outcome of sporting events. Both of these cases involved individuals associated with the Luchese organized crime family. He was also convicted of tax evasion in 1996, for hiding money from a bookmaking business. Perry is reportedly residing in Florida at the present time.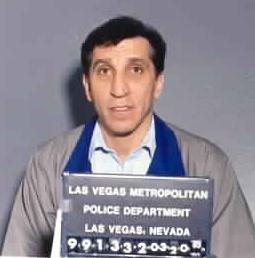 A lengthy list of reasons banned Perry from casinos, including his 1974 conviction for conspiring to bribe jockeys at the Yonkers and Roosevelt race tracks in New York and his 1984 conviction for bribing Boston College basketball players. Perry helped perpetrate the Boston College basketball point-shaving scandal (1978-79) and the 1973 Superfecta harness racing scandal in New York state.

In the Superfecta races ... a bettor had to pick the first four winners in a race in their exact order. Perry figured that by getting two or three of the drivers to pull back or get their horses boxed in, we could eliminate two or three of the eight horses from the race. Then we could bet multiples of the remaining combinations at minimum cost. The payoff in a superfecta race was usually about $3,000, and it cost $5,040 to buy one ticket for all possible winning combinations. But the ring only needed to bet on the horses it hadn't secretly eliminated. That cost only $1,089, guaranteeing them a profit of nearly $2,000 per set of tickets.