---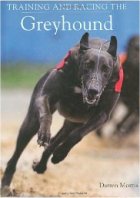 Training and Racing the Greyhound
by Darren Morris

This practical book is aimed at all greyhound enthusiasts and will be of help to the more experienced professional trainer as well as the novice handler. The physical stresses of racing mean that every greyhound will, at some point, sustain some form of injury and it is therefore essential that the greyhound handler has some knowledge of injuries. Accordingly, the author places a strong emphasis on injury prevention, diagnosis, treatment and rehabilitation.

Overall a good and informative read

Hardcover 160 pages The Crowood Press Ltd (11 Jun 2009)
£16.14

.

---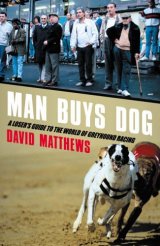 Man Buys Dog: A Loser's Guide to the World of Greyhound Racing
by David Matthews

Ella Windsor, Mail on Sunday, said it was 'A joy to read'.

A brilliant piece of sports writing that unveils the cultishly popular world of greyhound racing and diamond geezers

Hardcover 288 pages (May 2, 2005)
£11.89



---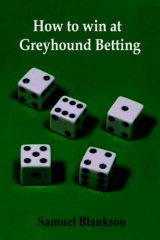 How to Win at Greyhound Betting
by Samuel Blankson

This book gives over ten techniques and systems for betting on 6-trap UK BAGS greyhound races. These systems are illustrated and explained in simple and easy to follow steps. Although based on UK races, the author explains how, anyone with internet access from any location in the world can also use these systems to make consistent profits.

Synopsis Today, sports' betting is a big industry for the bookmakers and race organisers. Of all the people who benefit from sports racing the "punters" (or in this case, you), are the last on the list of people who consistently gain. In fact the greyhounds probably gain more from these races than most punters. Why is that? Well, there are many reasons but most of them centre on these two things: Lack of a proven system and Greed. This book closely examine these two points, and offers techniques and systems for achieving consistent wins.

Review Rating


Paperback 84 pages (June 16, 2005)
£8.95

---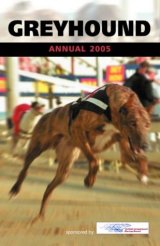 Greyhound Annual
by Jonathan Hobbs (Editor)

Greyhound racing continues to see something of a renaissance in Britain and Ireland, with increasing coverage on Sky Television, and the number of punters visiting the tracks on the increase. This is the third edition of the official Greyhound Annual, following its successful launch in 2003. The 2005 edition features a wealth of new information on the sport. These include: detailed results of the previous season; trainer profiles; ten dogs to follow in 2005; Greyhound Derby special,; A-Z of greyhound tracks (NGRC, independent and Irish); 2005 fixture list; directory of English and Irish trainers




Paperback 192 pages (December 30, 2004)
£5.59

---