.



Tried and Tested Winning Bingo Strategies
The growth in popularity of online bingo means that bingo sites now give out more in cash prizes than ever before. The UK's leading bingo site, Jackpotjoy, now pays out more than £4,000,000 in prizes every day, creating 10 winners every second. With huge progressive jackpots to play for, every bingo player wants to boost their luck online, and we're here to guide you through some of the most popular strategies that will help you do just that, both at sites like Jackpotjoy and at your local bingo hall.

Granville's Strategy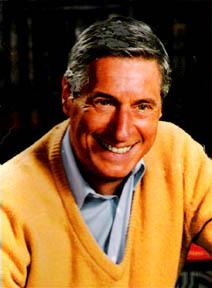 Joseph E. Granville

One of the biggest names in bingo strategy is Joseph E. Granville. This mathematical analyst made a name for himself creating a series of strategies for successful investment in the stock market. He then turned his attention to the game of bingo, applying his mathematical strategies to the game, proving that bingo, whether it's played in the local bingo hall or online, is more than just a game of random luck.

Bingo players may believe that the numbers are drawn at random, but Granville's study of random numbers shows that it is still possible to spot patterns in random number draws. For example, in a game of 75-ball bingo, the probability of any ball being drawn first is the same, 1 in 75, but after that first ball is drawn, the odds for each successive draw changes

Granville noticed three main patterns that emerge during random number draws:
There will be the same quantity of numbers ending in 1's, 2's, 3's, 4's and so on.
There will be a balance between the number of odd and even numbers picked.
There will be a balance between high and low numbers picked.
In practical terms, for your own online or bricks and mortar bingo games, these findings indicate that your card selection is far more important than you might have realised. For example, because the laws of probability state that there will be a strong tendency for a number ending in 1, another ending in 2, another ending in 3 and so on to be called, purchasing cards featuring numbers with a wider range of varying final digits will give you a better chance of winning. Say the first ball called is M-21, then there will be less chance of the next ball drawn also ending in a 1, because there are now simply fewer balls left ending in 1.

Selecting a Bingo operator

Don't forget to shop around and look for promotions that will allow you to get the best value for you money as all the major betting sites now offer bingo.

Progressive Jackpot Games

Sites like Jackpotjoy now frequently run progressive jackpot bingo games. This means that the more players there are online, the bigger the prize fund grows, as a portion of each player's ticket money is added to the jackpot prize. If you're a bingo player looking to win the biggest possible prizes online, look out for progressive jackpot games during busy periods, checking how many people are currently playing at your chosen site before you purchase your tickets.

Card Selection

As Granville has shown, the bigger the spread of numbers you have across your bingo tickets, the greater your chances of winning. Whether you play at a bricks and mortar bingo palace or prefer to play online, opt to choose your own card selection rather than leaving it to chance. Look for cards that feature a more varied spread of numbers. The more cards you buy, the more likely you'll be to have as wide a number range as possible, and playing at sites like Jackpotjoy means that you can now buy many more cards than you could possibly play with at your local bingo hall – the online auto daub feature does all the work for you, so no matter how many cards you play with, you'll never miss a number.


Jackpotjoy is one of the UK's most popular online Instant Win and Bingo entertainment brands. There are over 80 exciting games to choose from, ranging from Bingo to Casino and thrilling slots. Jackpotjoy is fully licensed and registered in Gibraltar and has offices in London and Stoke-on-Trent.

The success of Jackpotjoy.com has established the Gamesys Group, the owners of Jackpotjoy, as one of the UK's leading online gaming businesses.

Responsible gaming is taken very seriously at Jackpotjoy. They want you to have a great time on the site, playing some of their exciting games but you'll enjoy your play more, if you stay in control of your gaming.

It's very important to remember that you must only bet what you can afford and always set yourself sensible limits.
.