| | | |
| --- | --- | --- |
| | Welcome to the News desk. | |

| | |
| --- | --- |
| Live and Online Gaming: Two Sides of the Same Casino Chip | 16/09/2015 |

Richard Whitehouse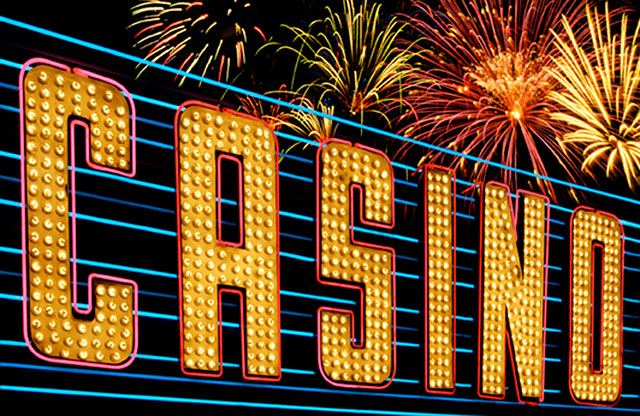 Image Source: www.tain.com

Where once the world of casino games was dominated by brick and mortar behemoths in destinations such as Las Vegas and Atlantic City, it's now the case that players around the world can ante-up in a virtual arena.


Since the advent of online casino gaming, the way in which players, both professional and casual, experience games such as blackjack, roulette and baccarat has changed immensely. In fact, the growth of the iGaming community has had such an impact on the industry as a whole that it's even sparked a number of changes in the live arena.


Today, offline operators are now moving into the online arena while virtual veterans are starting to spread out into the real world. However, despite this growing convergence, online and offline casinos are still distinct mediums with their own plus points and that means some people still feel an affiliation with one medium or the other.


Of course, the lines between reality and virtual reality are gradually being blurred and the modern gambler is now just as likely to ante-up in either sphere; however, there are some notable differences between live and online outfits and those differences are worth exploring. Indeed, if the gambling industry as a whole is going to grow and evolve then it's important for each medium to recognise its comparative strengths and weaknesses and find ways to bridge these gaps.

Speed, Ease and Efficiency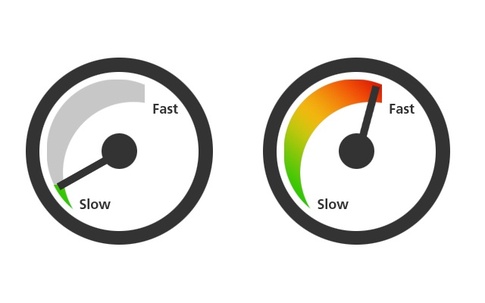 Image Source: www.quora.com
If there's one reason players flock to the online arena, it is the efficiency of the medium. Instead of having to don some smart clothes, travel to the nearest casino, exchange some chips for money and then fight to join the game of your choice, an online casino is right there at all times. By simply loading up your computer, logging into an account and clicking a few buttons you could be playing a myriad of games within a matter of minutes rather than hours.

However, this is the end of the online world's speedy prowess. Once you're inside a particular site you'll not only be able to find the games you want in a matter of seconds using a series of tabs and filters, but once you've anted up, said games will flow at a rapid rate. Because everything is controlled by a random number generator, the number of betting rounds you can experience online is far greater than the live arena (around 3X faster).

Moreover, because every major online casino's software is checked and verified by a third-party, it means the outcome of every round is truly random and, therefore, fair. Why is this important? Well, aside from people wanting to feel safe with their bets, greater speed can equate to greater profits in the gaming world. Because of variance (basically, swings) players will want to complete as many betting rounds as possible per hour.

Social Fun for All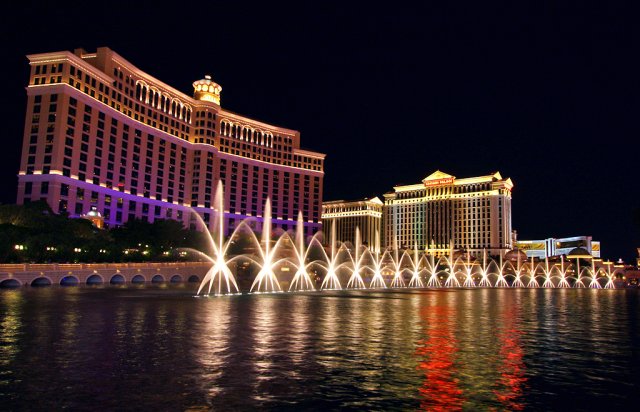 Image Source: photographersnature
Most people want to have fun when they gamble, and many enjoy the social experience that is notoriously found in the offline world (when people gamble responsibly).Step into any major casino today, such as the Bellagio or the Wynn, and you'll not only find thousands of likeminded players, but friendly floor staff and dealers. Every aspect of the gaming experience in the live arena is tailored towards social interaction, entertainment and engagement. In fact, it's because of these traits that brick and mortar casinos have been able to thrive. Without the support of casual punters (those who simply want to play for fun) casinos wouldn't be able to survive.

Now, when you compare a venue such as the Bellagio to an online operator such as PokerStars, you may at first think that the former is much more geared towards human interaction. It's a common misconception that the online gambling world is too insular and too focused on hardcore players, when in fact, the landscape has changed quite a bit over the past few years. Today when you log into PokerStars' Casino, you'll find a slew of new features designed to make the game more social.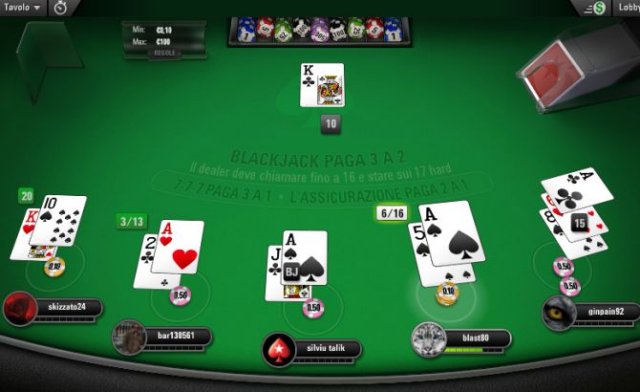 Image Source: assopoker.com
The first innovation is multi-player games. Instead of tables now being set-up for individual play, PokerStars and its peers have made it possible for multiple users to join the same game. Moreover, each game has a chat box which means the players can converse with each other. Beyond this, live dealer games have added a human element to the interface. Instead of virtual dealers controlling the action, live dealer games now connect real dealers with online players through a combination of video streams and RFID chips.

These provisions not only give players a chance to compete against professional dealers, but help to create a social dynamic as the person will be trained to host conversations, explain casino jargon and make the game feel as engaging as it would in a brick and mortar casino.

Bigger and Better Bonuses Online
Aside from offering lower and, therefore, more accessible betting limits, online casinos often give away extra incentives and bonuses. Whether it's a sign-up bonus or rewards for being a loyal customer, the virtual medium is set-up to give away more extra money than its offline cousin.

via GIPHY
Although it's true that many major live casinos offer comps (free gifts), these are often reserved for high rollers who spend a lot of money in a certain venue. However, there is a counter argument which suggests that live casinos are able to offer more in terms of additional entertainment. Because the largest venues often have connected nightclubs, bars and restaurants, patrons can enjoy a complete entertainment experience when they visit a live casino; something they can't do online.

Live and Online Partners
Whichever way you slice it, live and online gaming has some fundamental differences. However, the important thing to remember is that both mediums are available to everyone. This means that instead of seeing them as rivals on opposite sides of the gaming spectrum, you should think of live and online casinos as partners of each other. Moreover, as technology improves and attitudes change, it's likely we'll see a lot more innovations that bring the two mediums together in more synergistic way over the next few years.

---