How to Win at Blackjack — Best Blackjack Strategies
---

Blackjack is a game known for the lowest casino edge. In other words, out of all games available, blackjack offers the highest chances to cash out some significant amount of money. However, a certain level of knowledge and practice is required if you want to be successful at this game.

Apart from the basics, you will have to incorporate some blackjack strategy as well as some tips and tricks that are confirmed to give positive results. A few of them are listed below, so make sure that you take a look at them before you start playing.

Memorize Vital Strategies

Blackjack is a game that has been present in the gambling world for years. During this time, experienced blackjack players have come up with some strategies that got approved by mathematicians as theoretically most profitable.

One of those strategies states that you should always split aces and eights and in that way double your chances for winning. This strategy is so common that players don't even think anymore in a situation where they get a pair of eights or aces. However, you have the option to skip this move if you have a better theory in mind.

As opposed to the common splitting of the above-mentioned cards, there is a rule to never split pairs of fives and tens. If you keep two fives, you have a higher chance of hitting 21, while keeping two tens comes as close as possible to hitting the blackjack.

Numerous other strategies tell you when to hit, double down, or go for some other moves. Your job is to memorize them all so you can easily decide on your move once the cards are dealt.

Pass on the Insurance Bet

If you haven't heard, some casinos offer the insurance bet, also known as the "even money" option. This option is offered to a player in case the dealer has an ace. The bet wins when the dealer hits a blackjack and loses on other picture cards.

Blackjack experts recommend players not to accept the insurance bet as the house edge is usually quite high. In other words, the insurance bet is more likely to cost you more than help you win anything. Some players consider it the worst move you can make at blackjack.

Focus on Your Cards

Even though there will be many players around you, it is crucial to remember that you have nothing to do with them. Blackjack is a game you play against the dealer and no other players. That's why the dealer's cards are the ones that should concern you.

Naturally, the main focus should be on your cards. Once you have them in your hands, try to remember all the blackjack strategies and think about which one would be best applicable in your situation. Paying attention to other things can cause you to easily make a mistake and lose what could be a winning hand.

This is one of the reasons why many players prefer Finnish casinos. By their very exclusive design, they tend to remove all the unnecessary clutter while presenting the action in the most clear-cut way. By international standards, their software is one of the best in the industry, thus allowing you to put your focus where it matters.

To wrap it up

Learn the rules and strategies, pass the wrong bets, and stay focused on your cards. Finally, practice a bit by playing free games online to get the feel of the game, so you could shine once you find yourself at the real blackjack table.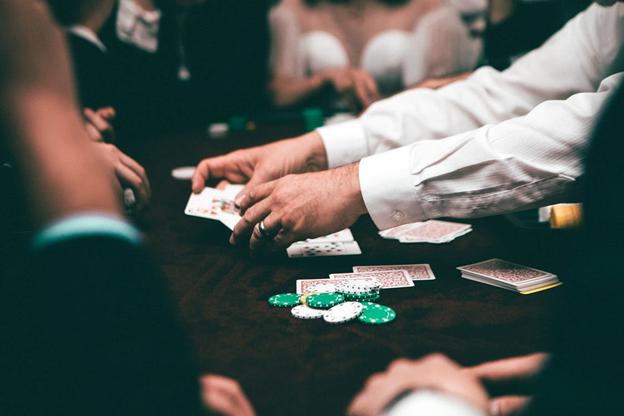 Image Source : Javon Swaby

---